Quick charge Bluetooth headsetsThe biggest advantage of the quick charge headset we offer is that it has a fast charging speed.
It can lasts listening music or talking for 3 hours after charging for only 10 minutes.
It only takes 1 hour to fully charge to get 8 hours of continuous use and up to 300 hours of battery life.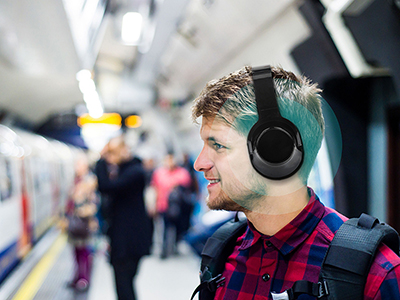 Noise canceling Bluetooth headsets Our noise canceling Bluetooth headsets use active noise reduction technology to neutralize noise completely by using the microphone installed on earphone to detect ambient noise and generating equal reverse sound waves. By using this principle, outside noise can be effectively blocked, you can be completely separate from the surrounding environment, and the sound quality is more pure.